Caviar Grey Beluga Bulgaria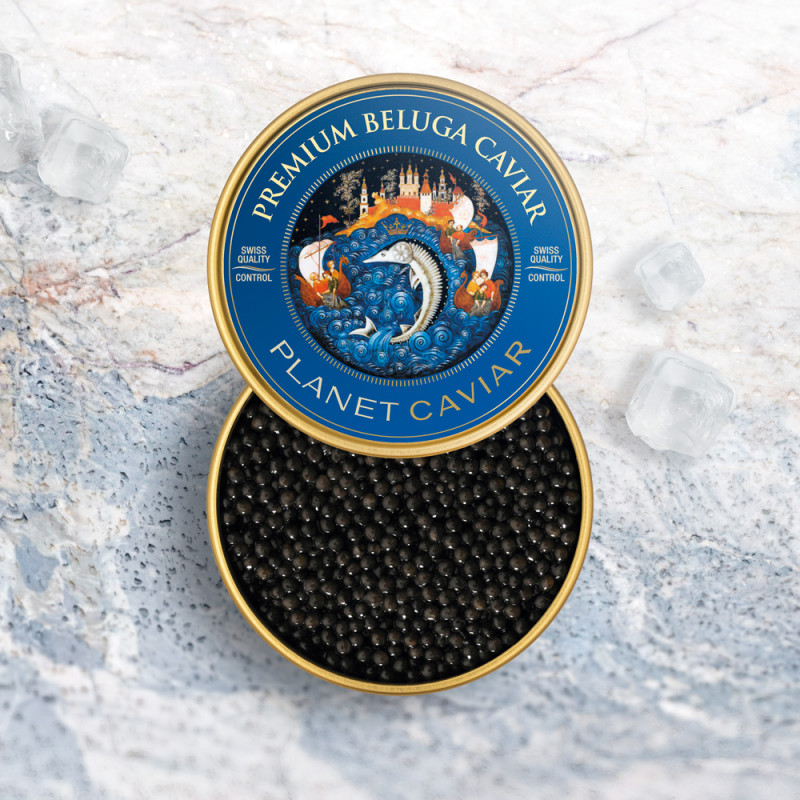  
Caviar Grey Beluga Bulgaria
The excellence of tradition
Native to the Caspian Sea, this sturgeon could reach 5 meters and weigh up to 1000 kg in the wild. Its light gray to dark gray eggs, of remarkable quality, provide unforgettable pleasure in the mouth thanks to their smoothness and buttery taste.
Origine
Raised in Bulgaria in natural environment
Grain size / Grain firmness
The excellence of a very fine grain of caviar (3.5 mm)
Aroma
Great smoothness and nice balance on the palate, refined aromas
Culinary ideas
To be enjoyed plain to fully benefit from the texture and the balance of the taste.
More information about the product


Conservation
Between 0° and 4° C, to be consumed within 3 days after opening.
Scientific name
Huso Huso
Composition
Sturgeon eggs Huso Huso, salt, preservative E285
Allergen
Fish
Package delivered "Fresh" in 24H
Refrigerated delivery within 24 hours
Orders placed before 12 noon on working days will be executed within 24 hours at the latest, starting the following day.
Need advice
Do you have a question? An advice ?
Contact Planet Caviar at planet@planetcaviar.com
or by phone from 9am to 6pm from Monday to Saturday
at +41 22 840 40 85
Quantity for 2 pers.
30 g for an initiation (15 g / pers.) - 60 g min per pers. (30 g / pers.) for a starter - 100 g / pers. for a single dish or a meal head to head.
Customers who bought this product also bought: