Saffron Pistils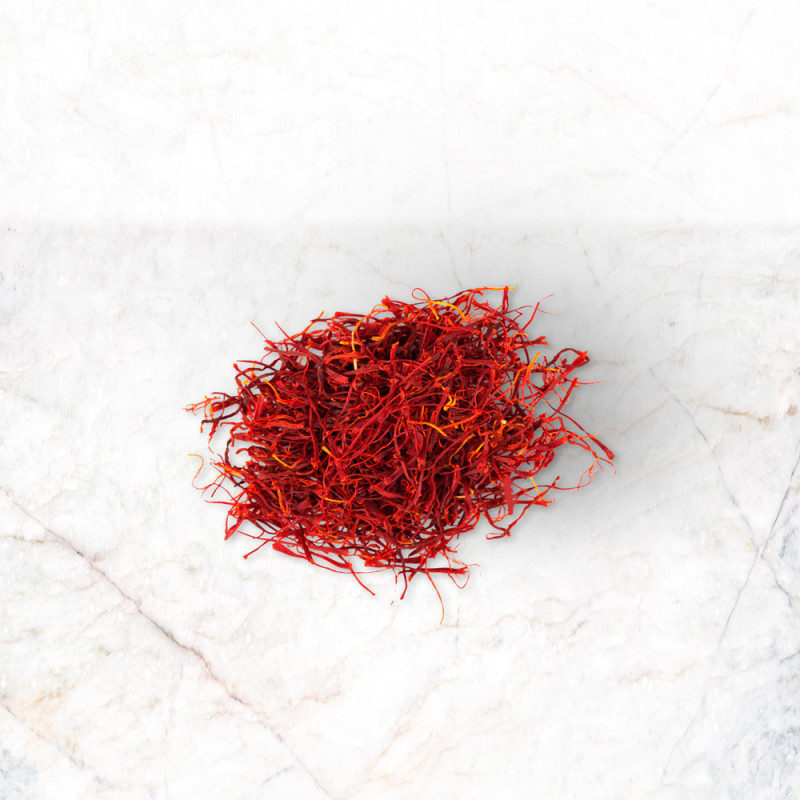  
Saffron Pistils
Red gold with the scent of Iran
Pistils of saffron from Iran, with fabulous scents. This dried flower pistil must be infused so that all its aromas are released. To do this, soak the stigmas in warm water. A few stigmas, no more than a dozen, are enough to perfume a dish of a sweet intensity.
Origine
Iran South Khorasan Province
Format
2 g or 5 g
Aroma
Slightly bitter taste with notes of smoky peat
Culinary ideas
Fabulous slightly bitter spices with a natural taste that also enhances your dishes to an intense red color. To preserve its aroma, let it infuse; never boil it, cook it or fry.
More information about the product


Conservation
12 months minimum
Scientific name
Safranum de Crocus Sativus
Composition
Saffron pistils harvested in Iran.
Package delivered "Fresh" in 24H
Refrigerated delivery within 24 hours
Orders placed before 12 noon on working days will be executed within 24 hours at the latest, starting the following day.
Need advice
Do you have a question? An advice ?
Contact Planet Caviar at planet@planetcaviar.com
or by phone from 9am to 6pm from Monday to Saturday
at +41 22 840 40 85