Nowegian Centre-Cut Salmon Fillet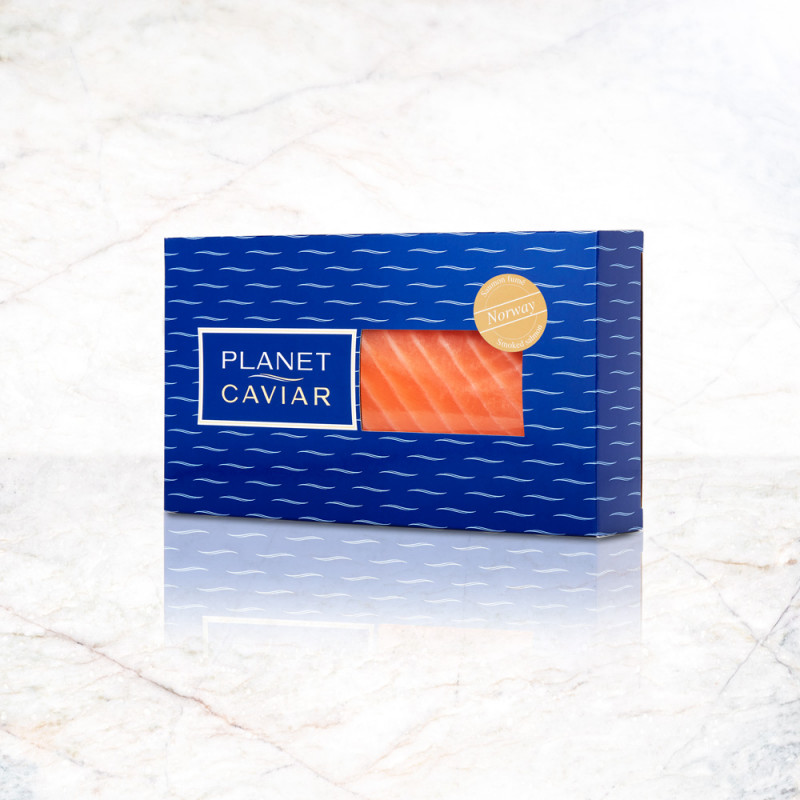  
Nowegian Centre-Cut Salmon Fillet
At the heart of an ancestral tradition
This salmon comes from the great Norwegian Fiords, raised with absolute respect for the product, in an authentic relationship with our producers. The fillets are lifted off by hand, salted with dry salt and then cold smoked by rubbing red beech. The Royal Centre-Cut is then cut from the thickest part and the least fatty part (back) of the tenderloin, which is extremely tasty.
Origine
Norwegian farmed salmon
Format
250 g or 500 g
Culinary ideas
Country sourdough bread, lightly toasted, accompanied by a soft butter and a turn of a pepper mill and a few drops of lime. An incomparable combination of taste and structure.
More information about the product


Conservation
30 days before opening in the refrigerator (0/4 °C)
Scientific name
Salmo Salar
Composition
Salmon, fine Swiss salt, coarse sea salt smoked with red beech
Allergen
Fish
Package delivered "Fresh" in 24H
Refrigerated delivery within 24 hours
Orders placed before 12 noon on working days will be executed within 24 hours at the latest, starting the following day.
Need advice
Do you have a question? An advice ?
Contact Planet Caviar at planet@planetcaviar.com
or by phone from 9am to 6pm from Monday to Saturday
at +41 22 840 40 85
Quantity for 2 pers.
160 g - 180 g
Customers who bought this product also bought: