Caviar Schrencki-Dauricus Imperial China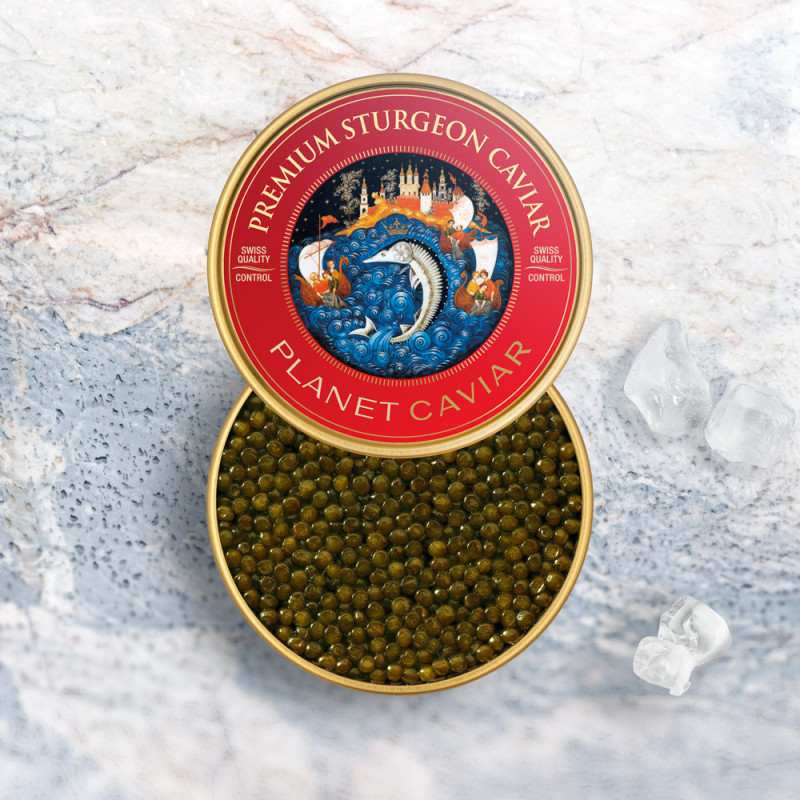  
Caviar Schrencki-Dauricus Imperial China
Transcending food and imagination in "Amur"
(Pre)Historical Sturgeon from northern China, whose origin makes your imagination travel. Born in the Amur River between northern China and Russia, this hybrid sturgeon comes from the mating of Acipenser Schrenki (male) and Huso Dauricus (female). It matures from 8 - 10 years; it can live up to 60 years and exceed 50 kg. Its eggs are golden to light brown in colour. Their dark colour and the salt enhance the dishes from a visual and taste point of view for a memorable tasting.
Origine
Raised in China in a natural lake
Grain size / Grain firmness
Beautiful large firm grain, which rolls under the tongue
Aroma
Buttery and long taste in the mouth
Culinary ideas
If it is enough on its own, tasting it with some blinis and possibly a hint of sour cream will enchant your palate.
More information about the product


Conservation
Between 0° and 4° C, to be consumed within 3 days after opening.
Scientific name
Acipenser Schrencki
Composition
Sturgeon eggs Acipenser Schrencki x Huso Dauricus, salt, conservateur E285
Allergen
Fish
Package delivered "Fresh" in 24H
Refrigerated delivery within 24 hours
Orders placed before 12 noon on working days will be executed within 24 hours at the latest, starting the following day.
Need advice
Do you have a question? An advice ?
Contact Planet Caviar at planet@planetcaviar.com
or by phone from 9am to 6pm from Monday to Saturday
at +41 22 840 40 85
Quantity for 2 pers.
30 g for an initiation (15 g / pers.) - 60 g min per pers. (30 g / pers.) for a starter - 100 g / pers. for a single dish or a meal head to head.