Caviar Oscietre Goldengrey Israel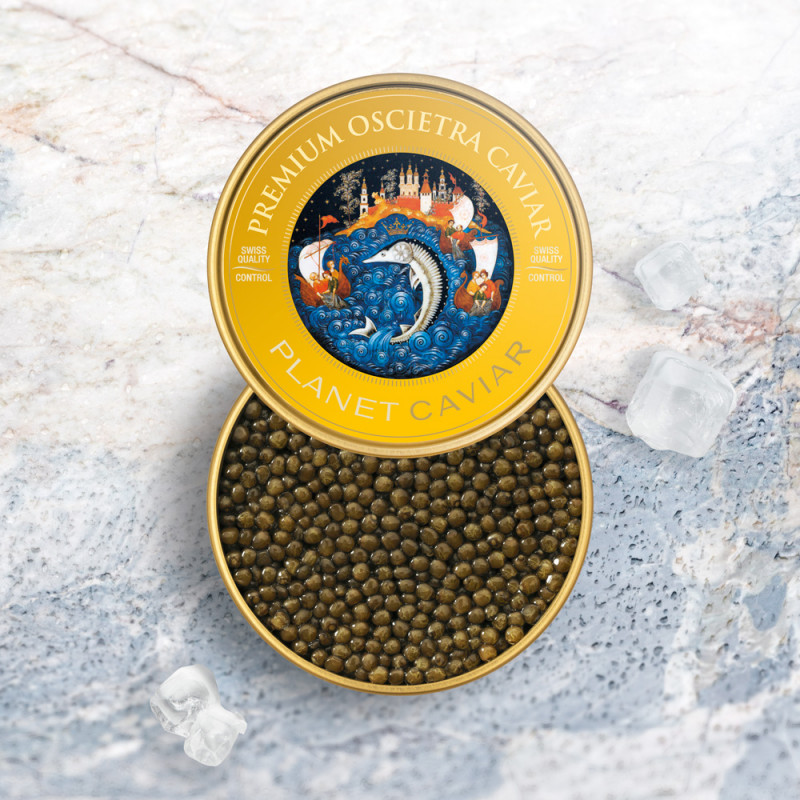  
Caviar Oscietre Goldengrey Israel
Bright delight from Israel
The Oscietra (scientific name Acipenser Gueldenstaedti) evolves in the wild in the Caspian Sea and in the Danube. It matures from 10-11 years old, can live 50 years and its weight varies from 20 to 80 kg. The eggs are light brown and gray coloured with golden reflections, and leave a slight nutty taste to diffuse in the mouth to the delight of amateurs.
Origine
Raised in Israel
Grain size / Grain firmness
Large, soft and firm grain that bursts in the mouth
Aroma
Final note with a slight nutty taste
Culinary ideas
As an accompaniment to raw marinated fish
More information about the product


Conservation
Between 0° and 4° C, to be consumed within 3 days after opening.
Composition
Sturgeon eggs Acipenser Gueldenstaedti, salt, preservative E285
Allergen
Fish
Package delivered "Fresh" in 24H
Refrigerated delivery within 24 hours
Orders placed before 12 noon on working days will be executed within 24 hours at the latest, starting the following day.
Need advice
Do you have a question? An advice ?
Contact Planet Caviar at planet@planetcaviar.com
or by phone from 9am to 6pm from Monday to Saturday
at +41 22 840 40 85
Quantity for 2 pers.
30 g for an initiation (15 g / pers.) - 60 g min per pers. (30 g / pers.) for a starter - 100 g / pers. for a single dish or a meal head to head.
Customers who bought this product also bought: