Cream of White Truffle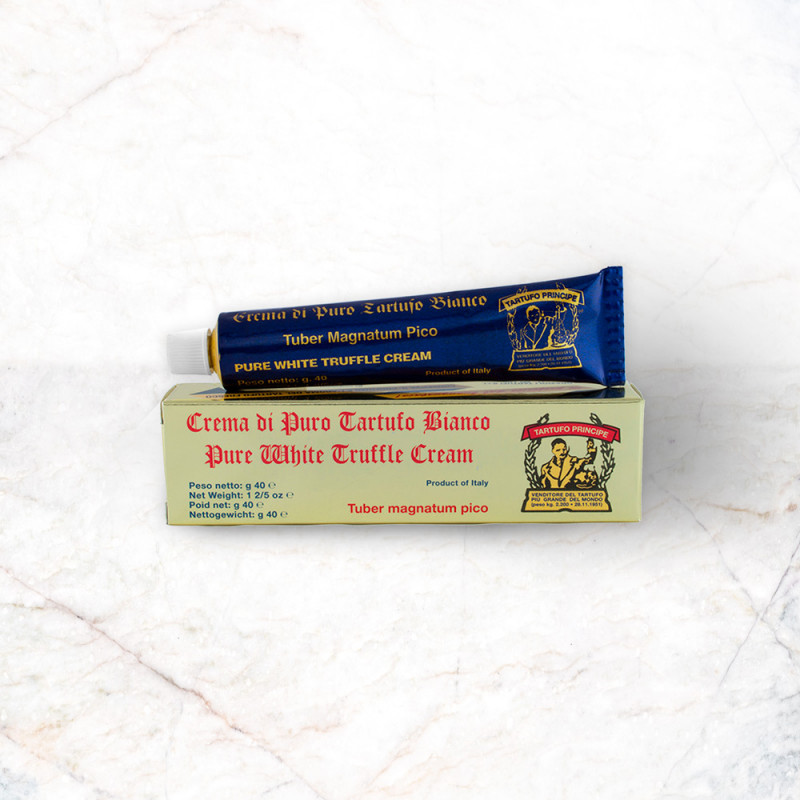  
Cream of White Truffle
Smoothness of intense taste
Pure white truffle cream is one of the flagship products from our partner, the Grazioli Tartufi range. Produced, even today, according to the old original recipe, white truffle cream has a truffle concentration of 92%. This characteristic gives it another valuable asset: its intensity. Used in very small quantities, the truffle allows the dish to express itself fully with an unstoppable taste.
Origine
Italy
Format
40 g
Aroma
Intense and creamy flavour
Culinary ideas
Excellent as an aperitif, as a starter to meals, or with red and white meats (poultry), which you can cover with its creaminess, this cream will pleasantly surprise you with eggs, rice, polenta and even processed cheeses.
More information about the product


Conservation
12 months minimum
Scientific name
Tuber Magnatum Pico
Composition
White truffle 92%, vegetable oil, aromas, salt
Package delivered "Fresh" in 24H
Refrigerated delivery within 24 hours
Orders placed before 12 noon on working days will be executed within 24 hours at the latest, starting the following day.
Need advice
Do you have a question? An advice ?
Contact Planet Caviar at planet@planetcaviar.com
or by phone from 9am to 6pm from Monday to Saturday
at +41 22 840 40 85