Love Gift Box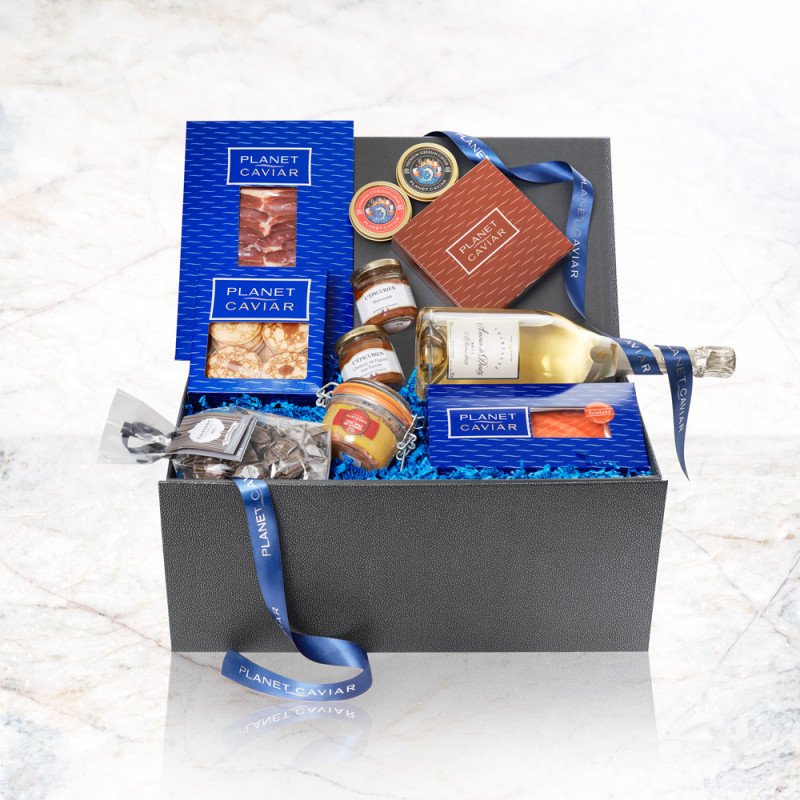  
Love Gift Box
"Everything for love!" The power of Love contained in this box is a reflection of the exceptional products that compose it. We have therefore selected products that combine the power of aromas and sweet delicacy: isn't Love nourished by complementarity and respect for specificities? Transcended by a bottle of Amour de Deutz champagne, a duet of farmed caviar will make you melt with pleasure. You will also love the tasting of a Scottish center-cut smoked salmon fillet, a jar of "thoïonade" (tuna), the aromas of a high-quality duck foie gras or as well as the smoked duck breast. To accompany these unique flavours between sea and land, a jar of fruit chutney, a packet of blinis, a box of homemade chocolate truffles and sweets will fill you with love.
This box contains
A bottle of Deutz Amour champagne
Duo of farmed caviar (2 x 50 g)
A small heart of Scottish smoked salmon fillet
A jar of thoïonade
One whole duck foie gras 180 g
A packet of smoked duck breast 100 g
One jar of fruit chutney
One packet of blinis
A box of homemade chocolate truffles
Sweets
Package delivered "Fresh" in 24H
Refrigerated delivery within 24 hours
Orders placed before 12 noon on working days will be executed within 24 hours at the latest, starting the following day.
Need advice
Do you have a question? An advice ?
Contact Planet Caviar at planet@planetcaviar.com
or by phone from 9am to 6pm from Monday to Saturday
at +41 22 840 40 85