Summer Black Truffle Breakings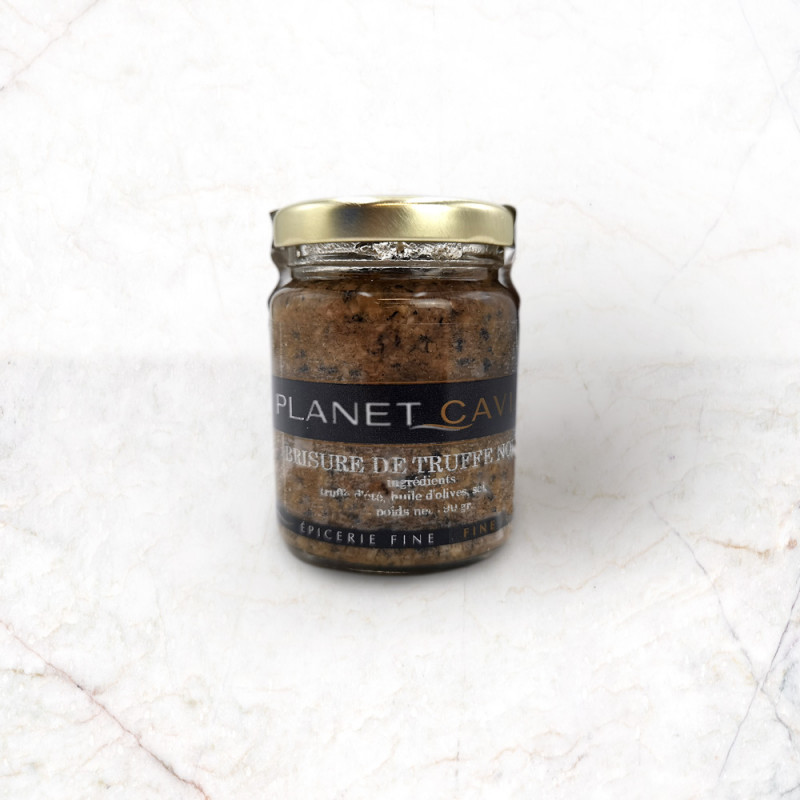  
Summer Black Truffle Breakings
Scented summer prestige
Offered in glass jars, these chopped summer black truffles emanate a wild and delicate scent. Their firm and melting texture at the same time, adds a soft impression of chew to decorate your dishes enhanced with prestige.
Origine
France and Italy
Format
90 g
Aroma
Delicate taste
Culinary ideas
Delicious on grilled toasts, these breakings are perfect to accompany and sublimate your risottos, truffle pasta or mashed potatoes. They will fit perfectly into your homemade butter or fresh gnocchi.
More information about the product


Conservation
Long shelf life before opening, 3 days after opening.
Scientific name
Tuber Aestivum
Composition
Chopped summer black truffles, extra virgin olive oil, salt, aromas
Package delivered "Fresh" in 24H
Refrigerated delivery within 24 hours
Orders placed before 12 noon on working days will be executed within 24 hours at the latest, starting the following day.
Need advice
Do you have a question? An advice ?
Contact Planet Caviar at planet@planetcaviar.com
or by phone from 9am to 6pm from Monday to Saturday
at +41 22 840 40 85