Oil of White Truffle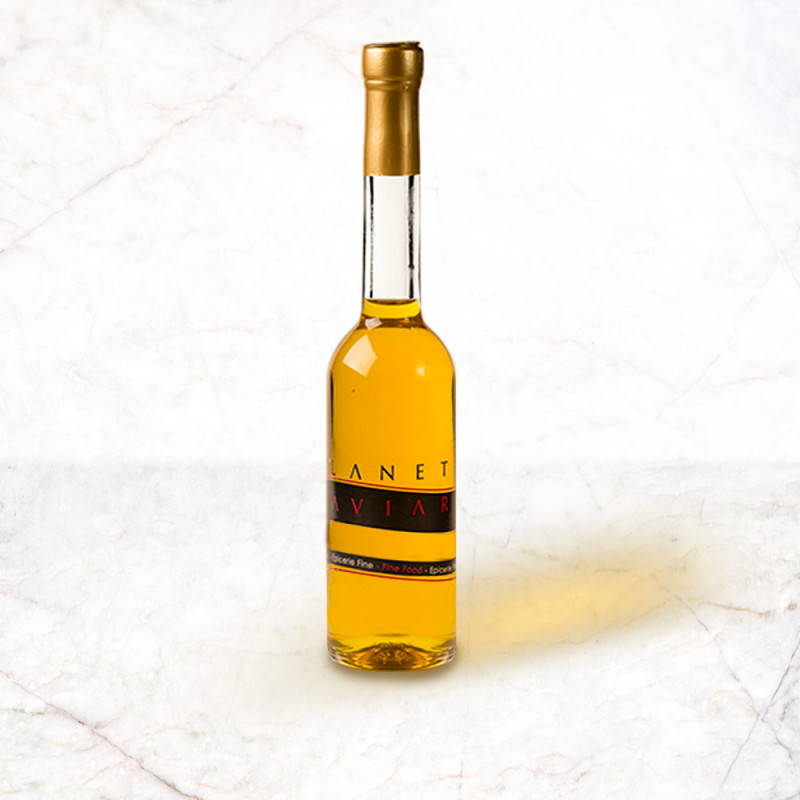  
Oil of White Truffle
Delicacy and refinement
The white truffle is more delicate than the black one. Incorporated into an extra virgin olive oil, it gives it this touch of natural terroir, rich in deciduous and tall plants. It will perfume your dishes, even simple, to which it blends perfectly to enhance their essence. Delicacy and refinement.
Origine
Italy
Format
55 ml
Aroma
Delicate taste
Culinary ideas
A few drops of this extra virgin olive oil will be enough to diffuse the alliaceous scent and taste so specific to the white truffle of Alba. This oil goes perfectly with a dish of pasta or fresh tomatoes, mozzarella, and with all preparations such as mashed potatoes, risottos or scrambled eggs. Be careful not to heat it.
More information about the product


Conservation
Long shelf life before opening. Store in a cool place after opening or at room temperature, away from sunlight.
Scientific name
Tuber Magnatum Pico
Composition
Extra virgin olive oil, dried white truffle, aromas
Package delivered "Fresh" in 24H
Refrigerated delivery within 24 hours
Orders placed before 12 noon on working days will be executed within 24 hours at the latest, starting the following day.
Need advice
Do you have a question? An advice ?
Contact Planet Caviar at planet@planetcaviar.com
or by phone from 9am to 6pm from Monday to Saturday
at +41 22 840 40 85
Customers who bought this product also bought: