Canned black truffle peelings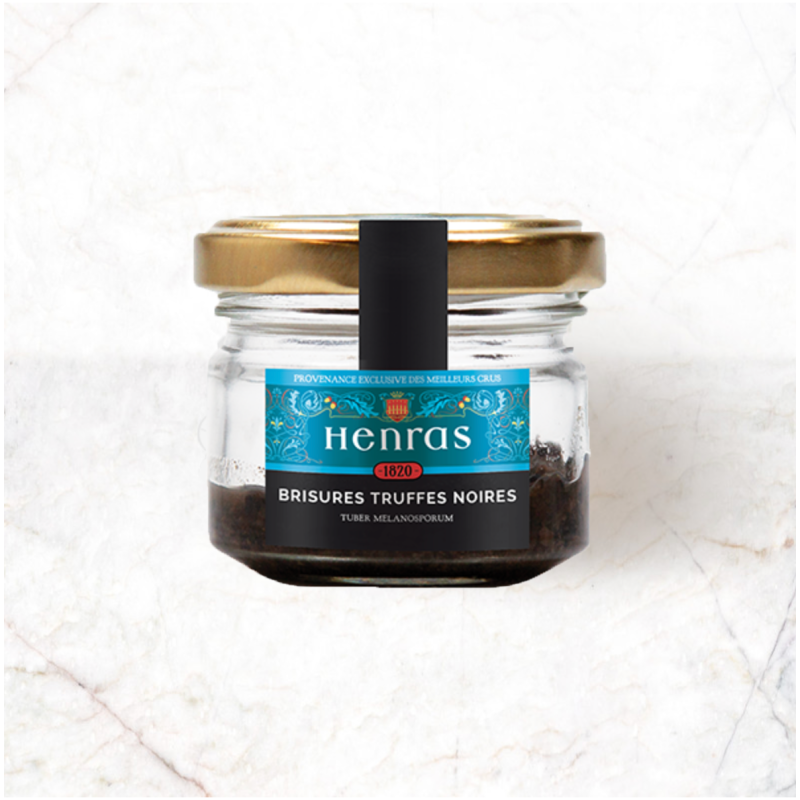  
Canned black truffle peelings
Meeting in the heart of the earth
Noble product from truffle derivatives, the breaks are mainly composed of black truffle and truffle juice. The truffle is already chopped small, homogeneous, refined, dense, and offered in a glass jar. Breaks blend easily with sauces or soups for a sweet encounter in the heart of the earth.
Origine
France
Format
30 g
Aroma
Light scents
Culinary ideas
Grated truffle can be incorporated into homemade ravioli or other pasta, and replace the fresh truffle to stuff your meats.
More information about the product


Conservation
Shelf life then 5 days in the fridge after opening
Scientific name
Tuber Melanosporum
Composition
Black truffles, black truffle juice, salt
Package delivered "Fresh" in 24H
Refrigerated delivery within 24 hours
Orders placed before 12 noon on working days will be executed within 24 hours at the latest, starting the following day.
Need advice
Do you have a question? An advice ?
Contact Planet Caviar at planet@planetcaviar.com
or by phone from 9am to 6pm from Monday to Saturday
at +41 22 840 40 85
Customers who bought this product also bought: