Sliced Wild Salmon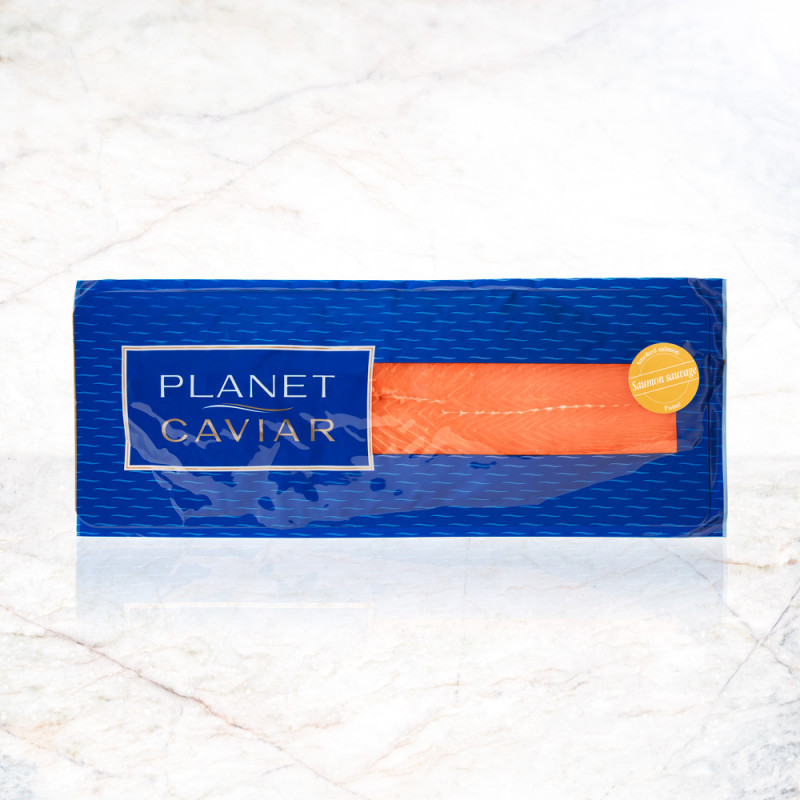  
Sliced Wild Salmon
A gift from nature
Caught off the Danish island of Bornholm, this wild salmon has a light colour characteristic of its diet of small crustaceans (Krill) and tiny white fish. The know-how of our master smoker ensures a cutting of the fillets then a salting with dry salt by hand, and a light cold smoking by friction of red beech. Each smoking requires artisanal and ancestral know-how, followed by a maturation of 24 to 48 hours, which guarantees a fine and regular slicing for a memorable tasting.
Origine
Wild salmon caught in the Baltic Sea
Format
500 g
Culinary ideas
Rich in Omega 3, it is eaten on a slice of the traditional Rugbrod (Danish rye bread and cereal seed) toasted lightly buttered, accompanied by crème fraîche or a zest of lemon and a few gherkins.
More information about the product


Conservation
21 days before opening in the refrigerator (0/4 ° C)
Scientific name
Salmo Salar
Composition
Salmon, fine Swiss salt, coarse sea salt smoked with red beech
Allergen
Fish
Package delivered "Fresh" in 24H
Refrigerated delivery within 24 hours
Orders placed before 12 noon on working days will be executed within 24 hours at the latest, starting the following day.
Need advice
Do you have a question? An advice ?
Contact Planet Caviar at planet@planetcaviar.com
or by phone from 9am to 6pm from Monday to Saturday
at +41 22 840 40 85
Quantity for 2 pers.
120 g - 130 g - / pers. 2 nice slices per person
Customers who bought this product also bought: