Smoked Salmon Rillette with Citrus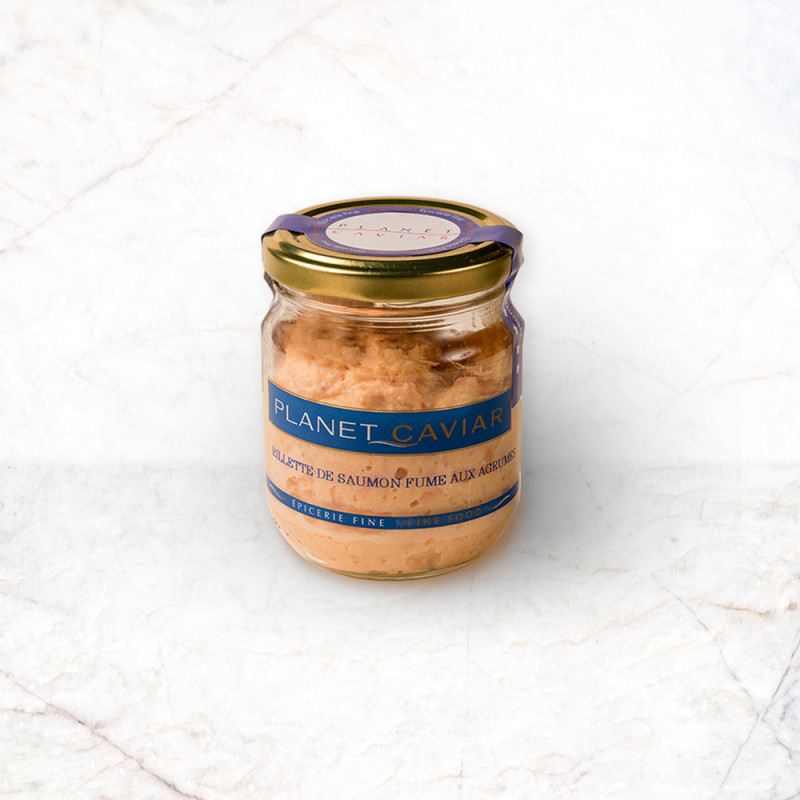  
Smoked Salmon Rillette with Citrus
Gourmet Rillette
Our rillettes are made from farmed smoked salmon cooked and then gently frayed with citrus zest. To refine the preparation, we incorporate them with thick sour cream, and a hint of sugar. Tasty, gourmet, these rillettes will delight the taste buds of aficionados.
Origine
Homemade, Scottish salmon
Format
150 g
Culinary ideas
Several tasting possibilities are available: on a slice of toast, in tomatoes cocktail stuffed with salmon rillettes, verrines with rillettes.
More information about the product


Conservation
28 days before opening in the refrigerator  (0 / 4°C)
Scientific name
Salmo Salar
Composition
Salmon, dry salt, red beech smoke, citrus peels (lemon and orange), sugar
Allergen
Fish, dairy products
Package delivered "Fresh" in 24H
Refrigerated delivery within 24 hours
Orders placed before 12 noon on working days will be executed within 24 hours at the latest, starting the following day.
Need advice
Do you have a question? An advice ?
Contact Planet Caviar at planet@planetcaviar.com
or by phone from 9am to 6pm from Monday to Saturday
at +41 22 840 40 85
Customers who bought this product also bought: