Smoked salmon tartar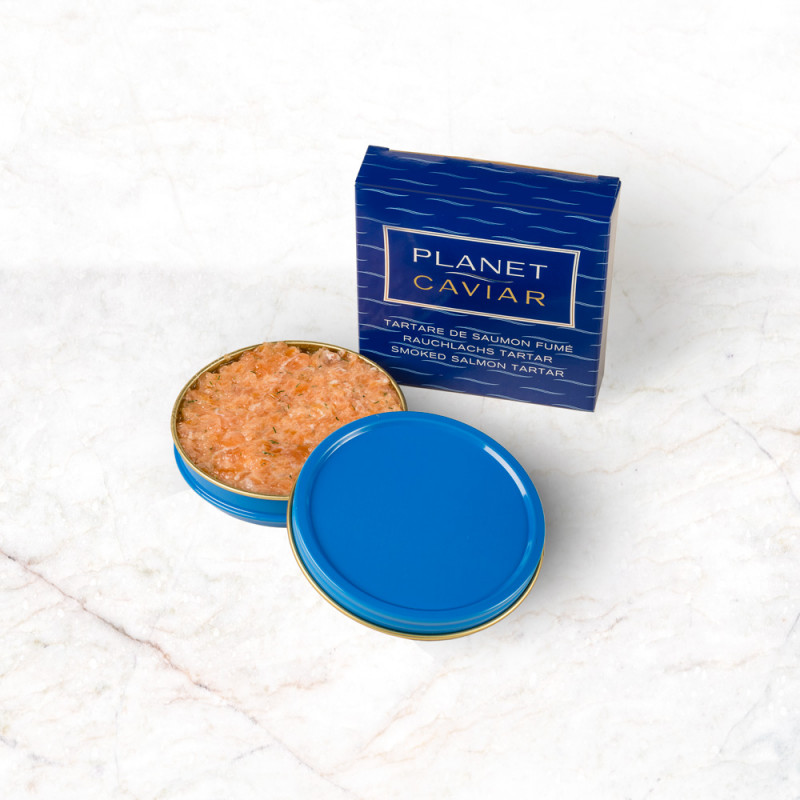  
Smoked salmon tartar
Culinary alchemy at the service of taste
Delicately chopped with a knife, our very tasty salmon tartare will delight fans. We incorporate it with sour cream lightly infused with dill, for a touch of freshness and a balanced flavor.
Origine
Farmed salmon
Format
100 g
Culinary ideas
The salmon tartare accompanied by toast or cereal bread and a marinade with fresh herbs, becomes the light and chic starter par excellence. In duet with a crushed avocado served in a glass for a festive table.
More information about the product


Conservation
30 days before opening in the refrigerator (0/4 °C)
Scientific name
Salmo Salar
Composition
Salmon, fine Swiss salt, coarse sea salt smoked with red beech
Allergen
Fish
Package delivered "Fresh" in 24H
Refrigerated delivery within 24 hours
Orders placed before 12 noon on working days will be executed within 24 hours at the latest, starting the following day.
Need advice
Do you have a question? An advice ?
Contact Planet Caviar at planet@planetcaviar.com
or by phone from 9am to 6pm from Monday to Saturday
at +41 22 840 40 85
Quantity for 2 pers.
200 g