Smoked Beluga Sturgeon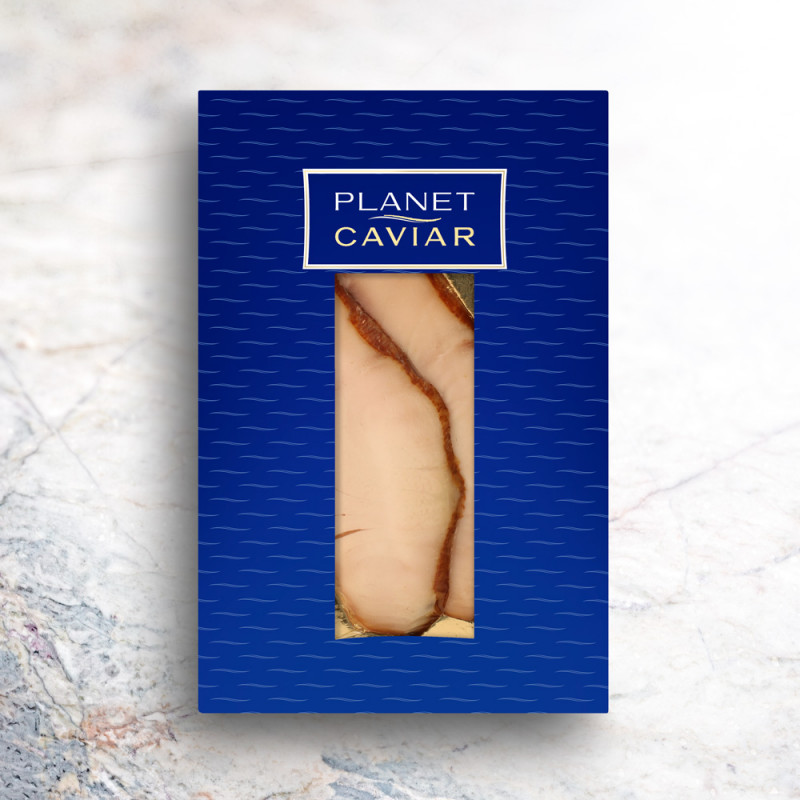  
Smoked Beluga Sturgeon
Respect and know-how in the name of excellence
From Bulgaria, selected with the care required by our house, the thickest fillets of the impressive Beluga sturgeon - the largest of the sturgeons - are raised by hand, salted with dry salt, slightly sweetened and then hot smoked. by friction of red beech wood. Fillets 1 cm thick are then sliced by hand in the pure Russian tradition respecting ancestral know-how.
Origine
Raised in Bulgaria
Format
Sliced hot smoked Beluga sturgeon 150 g
Culinary ideas
Crumbled Beluga in olive oil, lemon mayonnaise, smoked beluga cube covered with its caviar, shot of vodka of the same name.
More information about the product


Conservation
21 days before opening in the refrigerator (0/4 °C)
Scientific name
Huso Huso
Composition
Sturgeon Beluga, dry salt, red beech smoke
Allergen
Fish
Package delivered "Fresh" in 24H
Refrigerated delivery within 24 hours
Orders placed before 12 noon on working days will be executed within 24 hours at the latest, starting the following day.
Need advice
Do you have a question? An advice ?
Contact Planet Caviar at planet@planetcaviar.com
or by phone from 9am to 6pm from Monday to Saturday
at +41 22 840 40 85