Smoked Swordfish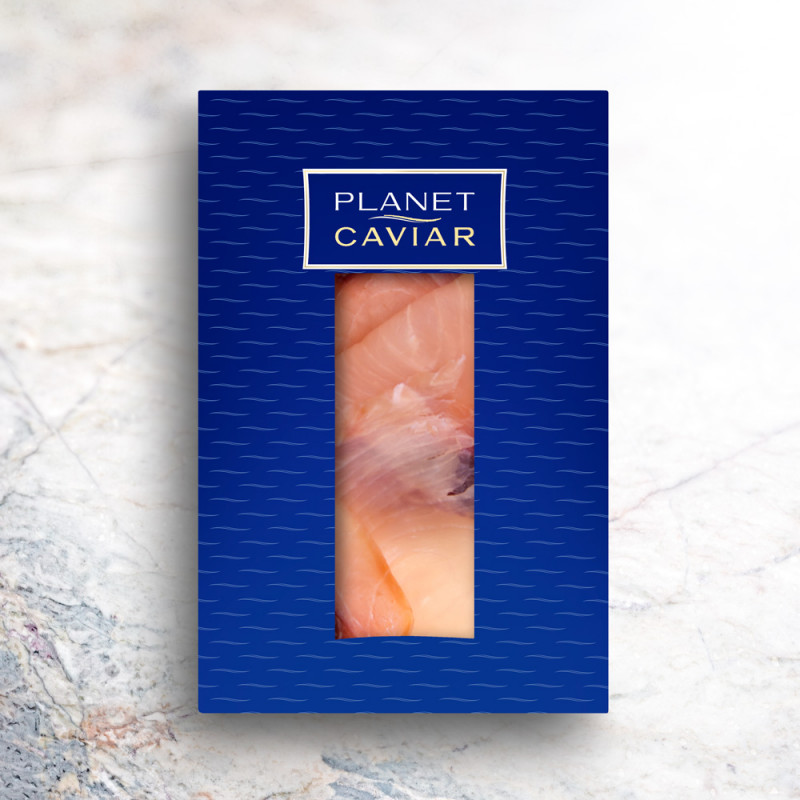  
Smoked Swordfish
Escaping with swordfish
From the Maldives, fished according to ICCAT recommendations the swordfish loins are cut by hand, salted with dry salt, slightly sweetened and then smoked hot by friction of red beech wood. After smoking, the swordfish is prepared in thin slices, respecting the gesture, for a marriage of subtle and remarkable flavors.
Origine
From Maldives zone FAO 057 and 051
Format
Sliced smoked swordfish 150 g
Culinary ideas
In carpaccio accompanied by a virgin sauce or ravigotes. Smoked swordfish bruschetta, crushed tomatoes. Eggs stuffed with smoked swordfish.
More information about the product


Conservation
21 days before opening in the refrigerator (0/4 °C)
Scientific name
Xiphias Gladius
Composition
Swordfish, dry salt, sugar, red beech smoke
Allergen
Fish
Package delivered "Fresh" in 24H
Refrigerated delivery within 24 hours
Orders placed before 12 noon on working days will be executed within 24 hours at the latest, starting the following day.
Need advice
Do you have a question? An advice ?
Contact Planet Caviar at planet@planetcaviar.com
or by phone from 9am to 6pm from Monday to Saturday
at +41 22 840 40 85