Siberian Caviar Switzerland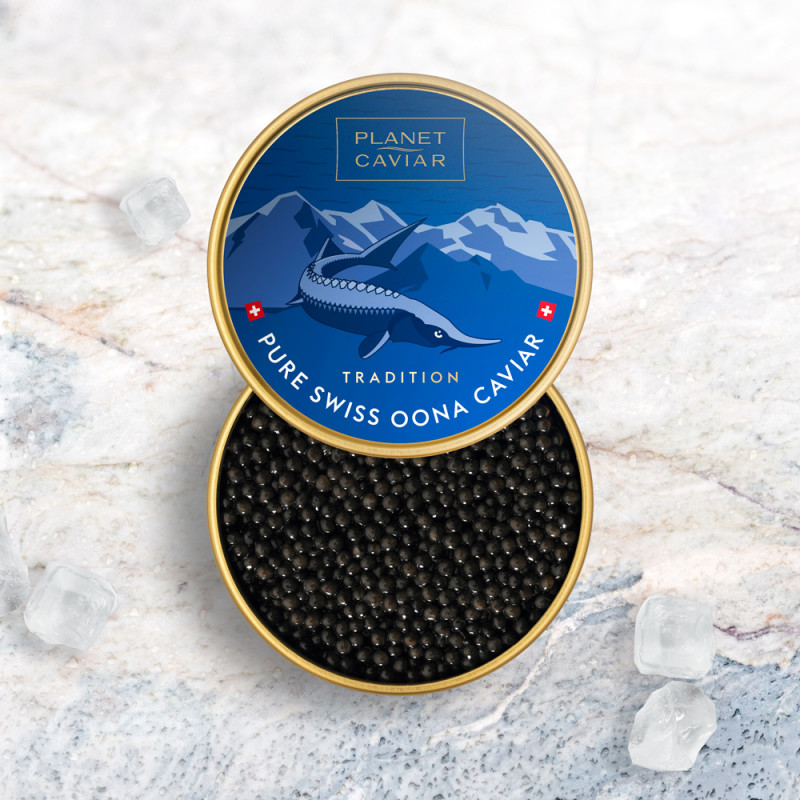  
Siberian Caviar Switzerland
Power of taste and brilliance
For a long time the only farmed caviar, Siberian caviar is the reference one, from the freshwater sturgeon Acipenser Baeri still called Siberian sturgeon. It measures between 80 cm and 1.5 m, weighs between 7 and 15 kg, matures between 6 and 8 years and its life expectancy is about 20 years. This long-mouthed caviar is the most internationally produced species. It fits perfectly with noble and simple seasonal products. The eggs are dark in colour ranging from brown, to sparkling gray or black. It attracts the eye with its brilliant appearance, all in reflections. Its taste is powerful, with light aromas of dried fruits.
Origine
Native to Siberia - Raised in Switzerland in spring water in the Bernese Alps. Hot water gushing from the depths of the Lötschberg.
Grain size / Grain firmness
Fine grain, from soft-fondant to slightly firm
Aroma
Powerful, iodized taste with light aromas of dried fruit at the end of the mouth
Culinary ideas
This caviar can be enjoyed in several types of culinary preparations: with plain mashed potato, our signature dish with delicately deposited caviar quenelle, a boiled egg or tagliatelle.
More information about the product


Conservation
between 0° and 4° C, to be consumed within 3 days after opening
Scientific name
Acipenser Baeri
Composition
Acipenser Baeri sturgeon eggs, pure Bex salt, preservative-free
Allergen
Fish
Package delivered "Fresh" in 24H
Refrigerated delivery within 24 hours
Orders placed before 12 noon on working days will be executed within 24 hours at the latest, starting the following day.
Need advice
Do you have a question? An advice ?
Contact Planet Caviar at planet@planetcaviar.com
or by phone from 9am to 6pm from Monday to Saturday
at +41 22 840 40 85
Quantity for 2 pers.
30 g for an initiation (15 g / pers.) - 60 g min per pers. (30 g / pers.) for a starter - 100 g / pers. for a single dish or a meal head to head.
Customers who bought this product also bought: